XII ECPD International Conference
FUTURE OF THE WORLD
BETWEEN GLOBALIZATION AND REGIONALIZATION
(Belgrade, City Hall, 28–29 October 2016)
CONCEPT NOTE
NOTE FOR DISCUSSION
Today, the world is experiencing - living through, many conflicts of various natures and magnitudes but perhaps the most import one is that of a conflict between two world models evolving dynamically in two different spheres, on two different time scales with two different time constants, one over the short term, entrenched in immediate self interest, the other, a longer one relating to socio-economic responsibility. They straddle a dichotomy of politics and profit versus sustainability of humanity on planet earth. Stated differently, the two models emphasize an asymmetry between short term gains of business and appropriate well-being of the population. This conflict is both mental, which unfolds as a thought process and socio-economic and the reality of its detrimental effects on the world. It is a crisis within a framework of disparity, namely, affluence and inequality, in a background of ill-founded and debt-based development in which markets far from free monopolized by business, and where standards of practice and productivity lack appropriate influence. One outcome is a disabling influence on social responsibility and has helped precipitate the current crisis. The way out of the crisis demands creative cooperation, the application of interdisciplinary sciences and the cultivation of socio-economic responsibility. The way forward is to make culture the basis for human relations. Stated differently, it calls for a culture of peace with wisdom, reason, morality and justice.
ECPD Conference 2016  - Programme (.pdf)
ECPD Conference 2016 - List of Participants (.pdf)
ECPD Conference 2016 - Summary Announcement (.pdf)
ECPD Conference 2016 - Wall Street International (.pdf)
ECPD Conference 2016 - Conference Pressclipping (.pdf)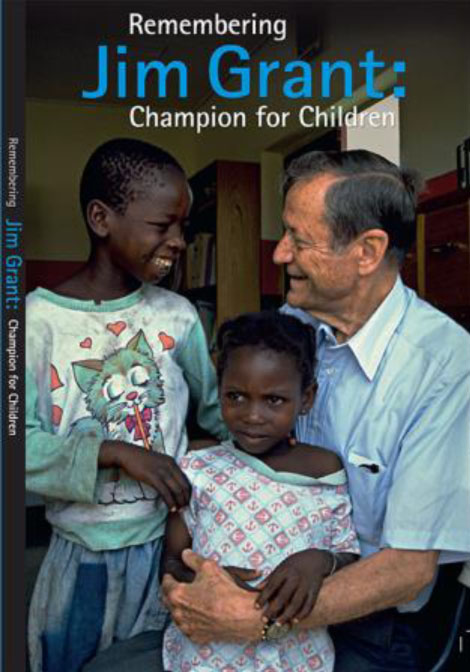 On Friday, 28 October, within the ECPD International Conference "FUTURE OF THE WORLD BETWEEN GLOBALIZATION AND REGIONALIZATION", held in the City Hall, 28-29 October 2016, a presentation of the book "Remembering Jim Grant: Champion for Children". This is the book of memories of friends and associates to the man who initiated "Child Survival Revolution", a revolution for survival of children and discovered a simple way to reduce infant and young children mortality, overcome the Cold War and introduce the legal framework of the Convention of Children's Rights.
At the book presentation, which brought together prominent professors, diplomats and high-ranking public officials, the speakers were Sir Arthur Richard Jolly, KCGM Professor, University of Sussex, UK, Former Assistant UN Secretary General and Deputy Executive Director of UNICEF and Federico Mayor, Spanish politician, scientist, diplomat, long-standing Director General of UNESCO and President of the ECPD Council, as well as Mr. Michel Saint-Lot, UNICEF Representative in the Republic of Serbia.


DRAFT OF THE PROJECT
HEALTH FORUM OF SOUTH EASTERN EUROPE
INTRODUCTION
The global economic crisis is posing serious challenges to health policies and health systems all over the world. The challenges we have been faced with call for re-examination of performance, sustainability and remodeling of the health systems. Innovative solutions and new approaches to meeting the health sector needs, as response to the challenges, require more intensive exchange of experiences and information and more intensive global and regional cooperation. Furthermore, the process of implementation of the New European Health Policy - Health 2020 by WHO member countries of the European Region requires joint efforts and opening of the functional communication channels.
Tab content 1
Tab content 2
Tab content 3